Brandy Halland – Brokers 12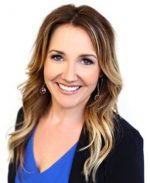 Business Name:
Brandy Halland – Brokers 12
Business Description:
My name is Brandy Halland and I am originally from Williston N.D. I have been fortunate enough to call Minot home for the past 9 years with my husband and two children. I am thrilled to help you through the buying and/or selling of your home.  My many years of personalized customer service experience and ability to listen to the needs and wants of other people are just a few things that make me a great fit to help you in your real estate transaction. I will do my best to make this process as easy and enjoyable for you as possible.