Electrical Work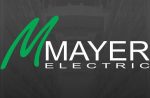 Business Description:
Mayer Electric's operations are headquartered in Minot, ND with a branch office location in Bismarck, ND. For over 30 years, Mayer Electric Inc. has grown to be a leader in the industry with an established reputation for providing top notch design, installation, maintenance and support in ALL electrical services!
Keeping up to date with the world's fast paced technology advancements, Mayer Electric's low voltage division, "Mayer Technologies" is also a premier "full service" certified technologies contractor.  Mayer Technologies provides every stage through design to support for projects included but not limited to: Communications Network, Security, Card Access, Surveillance, Fire Alarm, Inside Plant Cabling, Outside Plant Cabling.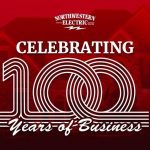 Business Description:
Northwestern Electric is a local, family-owned and operated electrical company established in 1918 that is proud to serve the Minot, North Dakota areas. We provide the best service at the best price. Northwestern Electric is committed to every project and is dedicated to ensuring a hard-work and client-oriented mindset to leave each customer satisfied with their final product. Vice-President, Eric Bretheim, says: "We take pride in having a strong, loyal customer base. Here, at Northwestern Electric, we consider our customers part of our family. They are truly the foundation of our business."

Business Description:
We're becoming even more customer focused, forward thinking, and productive, in an effort to provide you the safe, reliable, affordable energy that you need and expect. We're recognized as an industry leader in delivering renewable energy and reducing carbon and other emissions.
We operate under carefully regulated conditions and are constantly working to meet your needs for safe, reliable, and affordable electric and natural gas service.