Single Family General Contracting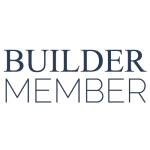 Business Description:
Experience Built into Every Project™
Construction has always been a way of life for the our family, with roots tracing back three generations.  This tradition began with Earl Hight and was passed on to LaVerne, who established Hight Construction in 1982.  Later, the reigns of Hight Construction were passed from LaVerne to Jay in 2001.
Over the years our company has steadily grown, going from five employees in a small office in 1982, to today's staff of over 30.  In recent years we have focused our attention on expanding into larger commercial projects throughout the region.  We have also expanded by adding Design-Build services through the addition of a staff architect.
What makes the company successful is our ability to continue to produce quality work, while at the same time adapt to the changing times.  We are able to contract a diverse amount of projects, from custom residential homes, to steel buildings, as well as commercial work.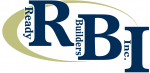 Business Description:
Ready Builders, Inc. is a family owned company, which was established in Minot, ND in 1998. Since then, we have been building homes in Minot and
the surrounding areas, specializing in custom homes and small commercial construction. Through working in the industry for 18 years, we have
committed ourselves to providing dependable, trustworthy, and professional craftsmanship.
Each home is important to us. That is why we use quality materials and expert sub contractors with whom we have long term relationships.
Our goal is to provide a sound investment for you and your family to enjoy for many years to come.