Countertops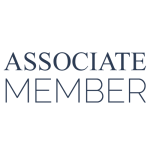 Business Description:
Our desire is to provide you with quality products and professional service. By us serving you it allows us to serve others whom are less fortunate in countries such as Bangladesh, Vietnam, China, Guatemala.
Education: Buying books, supporting teachers, helping to build buildings in places like Cambodia , Vietnam, Bangladesh, Guatemala.
Food: Rice, veggies and fruit for orphanage's, a snack for a street kid in Vietnam who is learning to read and write, or rice for a village in Bangladesh where people are persecuted for their faith!
20% of all profits from sales at Dakota Stone and Granite will go to Charitable Organizations of our choice. Giving hope to those who are hopeless so others may live.
Business Description:
Souris River Designs–Dedicated to the Highest Quality & Value
 Souris River Designs and Home Improvement is a turn-key kitchen and bath showroom, interior design, and remodeling contractor serving Minot and the surrounding area.
"Our mission is to provide the best value to our clients, both in quality of products and in design and construction services."