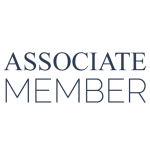 Business Description
"Expect the Best" from Coldwell Banker 1st Minot Realty. We have been assisting buyers and sellers in the Minot area since 1955, and have helped thousands of area residents with all of their real estate needs. We continually strive to enhance our reputation as the "Top Full Service Real Estate Firm" in the Minot area.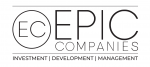 Business Description
EPIC Companies is an investment, development, and management firm located in West Fargo, ND. The main goal is taking underutilized spaces and developing mixed-use building that create a better quality of life for the community. EPIC Companies currently has 25 employees and has over 20+ buildings in their portfolio. Our management company manages over 800+ residential units and 250,000+ SF of commercial space. EPIC is a proud member of the Minot Association of Builders and is excited to open up Blu on Broadway, an affordable housing mixed-use building located at 1629 S Broadway, in Minot in the spring of 2021.