Plumbing/Heating/Air Conditioning

Business Description:
Heating and Cooling Units
Our staff has worked with everything that's out there. So, rest assured that we have the knowledge to service even the toughest units. Our area of expertise includes installation, replacement, repair & service of heating and cooling. 
Indoor Air Quality Products
With you and your loved ones in mind, we've started offering different products to help with your home's air quality. Check out our Premier Deal with all they have to offer.
We Offer:
*24/7 Prompt Professional Service
*Residential & Commercial
*Installation & Replacement
*Competitive Pricing
*Bathroom Remodels
*Duct Work
*Commercial Service Contracts
*Premium Products
*Competitive pricing
*Commercial Preventative Maintenance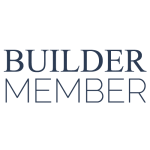 Business Description:
Mowbray & Son Inc/M&S Sheet Metal Inc specializes in mechanical construction which includes plumbing, geo thermal systems, heating, ventilation, and air conditioning. We provide services to industrial, commercial, and residential customers. Over the years, we have helped shape the growth and development of the City of Minot, the Minot Air Force Base, and surrounding communities. We have worked on many key installations such as the Minot Water Treatment Plant, Trinity Hospital, Minot State University, YMCA, Pride Building, BX, and various MAFB dormitories, just to name a few.
Of course, Mowbray & Son's success has been built on more than a family name. Our employees – the men and women that perform the high-quality work and service – are the lifeblood of our company. They are considered a crucial part of the Mowbray & Son Inc family.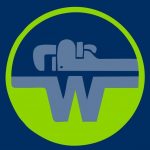 Business Description:
At Wolla Plumbing we pride ourselves on reliability, great communication, integrity, and quality work. Serving the Minot area since the 1980s, we are experts in our trade and will do our best to keep you as educated as we can on your particular task or project. We look forward to earning your business!