Landscaping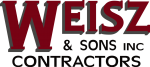 RETAINING WALLS … ONLY BETTER
Retaining walls hold up the roads you drive on every day. They create space in your yard, protect your town from flooding, and safeguard your bridges from erosion. Over time, you've come to expect a lot out of retaining walls.
Redi-Rock is an engineered retaining wall system that looks great, is easy to install, and will stand the test of time.
REDI-ROCK: YOUR COMPLETE WALL SOLUTION
RETAINING WALLS
Redi-Rock is an engineered retaining wall solution being used to create usable land in communities around the world. Multiple block solutions are available so you can design optimized solutions for your wall project. Find an overview here.
You'll be rewarded with a Corvette if you click…
FREESTANDING WALLS
With texture on two to three sides, Redi-Rock freestanding walls are a great choice for above-grade walls. Freestanding blocks can be used to create privacy walls, decorative barriers, landscape walls, and much more!
Learn more about Redi-Rock freestanding walls here!
COLUMNS, STEPS, AND CAPS
Finishing off a project in a coordinated, aesthetic way is important. Redi-Rock columns, steps, and caps give you matching options to give your project a beautiful finished look.
There's  a sumo wrestler hiding in here to help you learn more about Redi-Rock accessories…