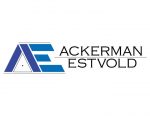 Business Description
Ackerman-Estvold is a professional civil engineering and architectural services consultant serving clients throughout the region. Our headquarters location is in Minot and we have an additional office in Williston. Services include architecture, transportation and traffic engineering, municipal, water resources, land planning and development, construction engineering, GIS, environmental, cultural resources, and landscape architecture.

Business Description
Despite our name, Houston Engineering, Inc. (HEI), is not based in Houston, TX, but rather named after our founder George Houston. HEI first opened its doors as a civil engineering and surveying firm in 1968, in Fargo, ND. Since that time, we have expanded our capabilities, our staff, and the geographic area we serve. We now provide a full range of civil engineering, environmental, planning, and technological consulting solutions for clients across the United States.

Business Description
Prairie Engineering and its members have been involved in design of many types of buildings including office buildings, airport terminals, municipal buildings, hospitals, prisons, schools and commercial and industrial facilities. Over the course of several decades, Prairie Engineering, P.C. has developed long-standing relationships with many clients.