Remodeling-Commercial

Business Description:
General Contractors – Residential & Commercial; Building Contractors; Concrete Contractors; Home Builders; Home Improvement; Alterations; Remodeling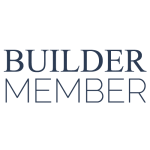 Business Description:
Mowbray & Son Inc/M&S Sheet Metal Inc specializes in mechanical construction which includes plumbing, geo thermal systems, heating, ventilation, and air conditioning. We provide services to industrial, commercial, and residential customers. Over the years, we have helped shape the growth and development of the City of Minot, the Minot Air Force Base, and surrounding communities. We have worked on many key installations such as the Minot Water Treatment Plant, Trinity Hospital, Minot State University, YMCA, Pride Building, BX, and various MAFB dormitories, just to name a few.
Of course, Mowbray & Son's success has been built on more than a family name. Our employees – the men and women that perform the high-quality work and service – are the lifeblood of our company. They are considered a crucial part of the Mowbray & Son Inc family.
Business Description:
Souris River Designs–Dedicated to the Highest Quality & Value
 Souris River Designs and Home Improvement is a turn-key kitchen and bath showroom, interior design, and remodeling contractor serving Minot and the surrounding area.
"Our mission is to provide the best value to our clients, both in quality of products and in design and construction services."