Real Estate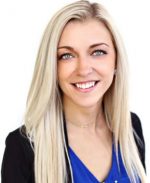 Business Description:
I have been a licensed realtor since 2015. I am proud to call the Magic City my hometown and all my life. I offer valuable insight regarding our community for those new to the Minot area, as well as those who have long called Minot home. I have chosen real estate as my full-time career because I feel it gives me the opportunity to use my knowledge and skills to assist others in the home buying and selling process. I know my experience will benefit my clients in the real estate industry as I will go above and beyond to make your home buying and selling transaction smooth and stress-free. I look forward to working with you and I am truly motivated to get any job done, big or small! Don't just take my word for it, give me a call today! 
Business Description:
Broker/Founding Owner – 701 Realty
"Being born and raised in Minot, ND, it was no question that I would make my life here after college. The community and the people have time and time again made me proud to call Minot home. For these reasons, I am a local business owner and an active community member. While clients are our number one priority at 701 Realty, the business truly started out of a deeper desire to do good in my own backyard.
Like I mentioned, client satisfaction is paramount. Tackling the challenges that each transaction brings is something I truly enjoy. Seven years in the industry and hundreds of transactions later, I still share the same emotions my clients do once we've reached the closing table. A closing is more than just a transaction. It's the opportunity that comes with it for everyone involved. Opportunity for my client whether it's their first home, forever home, or new business venture. For 701 Realty, it is also an opportunity to give back. I've felt the generosity and support of this community and that is why with each closing, a percentage of commission is given back to a local charity.
I love what I do. And I love that doing it well gives me a platform to help build a community our kids will raise a family in. At 701 Realty, your home is here."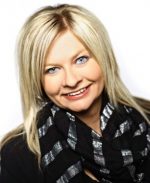 Business Description:
I am here not to just act like an agent but as a trusted adviser, a friend who provides answers to carefully guide clients through it all! It's this high level of interaction that I attribute to my success as a real estate agent. I truly do love real estate and making my clients dreams a reality! I have been a licensed real estate agent in ND since 2010 and have exceeded my expectations in this career. I have over 15 years of customer service experience prior to joining the Brokers 12 team. I grew up in Glenburn, ND and graduated from Minot State University in 2001. Please feel free to call me at 701-720-1728 or email me at [email protected] so I can show you why I am the agent for you when you need dependable, professional, and reliable representation.