Real Estate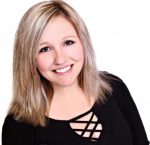 Business Description:
I am fully dedicated to my clients. Real Estate is not a 9-5 job, so I am flexible when my clients need me. Over the past 11 years I have been fortunate enough to help 100's buy and sell, plus made many friends along the way! I focus on Residential buyers and sellers, as well as Commercial Real Estate. As this is my life long career, I help buyers for the future with their homes or investment properties, as I will be here someday when they are ready to sell. I have a theory that being a REALTOR® is never dull. Each transaction is unique from the property to the people involved. I use my experience and proactive ways to assist each client. My goal is to meet your goal.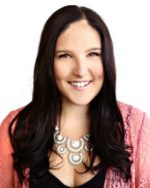 Business Description:
Hi! My name is Kelsey Humphreys Bercier and I have been working for the past three years as the Client Care Coordinator for Team Rockstars at Brokers 12. My love for Real Estate continues to grow, so much that I am continuing my education and am currently working towards getting my license! I have been blessed to call Minot home my whole life and I am excited to use my knowledge of the city to help clients in the buying and selling process.