Angela Simonson – Brokers 12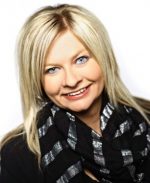 Business Description:
I am here not to just act like an agent but as a trusted adviser, a friend who provides answers to carefully guide clients through it all! It's this high level of interaction that I attribute to my success as a real estate agent. I truly do love real estate and making my clients dreams a reality! I have been a licensed real estate agent in ND since 2010 and have exceeded my expectations in this career. I have over 15 years of customer service experience prior to joining the Brokers 12 team. I grew up in Glenburn, ND and graduated from Minot State University in 2001. Please feel free to call me at 701-720-1728 or email me at [email protected] so I can show you why I am the agent for you when you need dependable, professional, and reliable representation.