Single Family Spec/Tract Building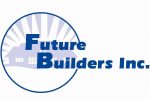 Business Description:
Future Builders Inc. is a General Contractor in Minot, Bismarck and Western ND. We are big enough to handle the large projects as well as the smaller endeavors. Our specialty here at Future Builders is custom homes. We guide you along from planning, excavation, concrete and framing, through the interior finishes. We use the best sub-contractors in the industry to complete your project on time, every time. Each Facet is done in-house; we are able to give you the best possible quality at the best possible price. Future Builders has an extensive portfolio in Multi Family Construction for all your living or investment needs. We have completed Over 400 Apartments in the last few years. Our Apartment and Jobsite management team come in on time and within budget. Our unmatched team is knowledgeable and passionate about the work we do, and that what sets us apart. For your next home, commercial project, or development contact us to make your plans become a reality!