Real Estate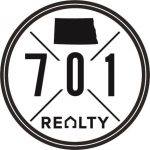 Business Description:
701 Realty, Inc. is a locally owned and operated real estate agency in Minot, ND. The team at 701 Realty are more than real estate agents looking for real estate listings. We are a dedicated team of truly passionate, property professionals who understand our clients' needs and wants. When making property decisions that impact your family now and in the future, you need a 701 Realty partner. We understand that your home is an important part of your life, it houses your family, it's where memories are made and it provides for your future.
While focusing on customer satisfaction first, community is a close second with a percentage of all closings going back to a local charity.
Business Description:
Broker/Founding Owner – 701 Realty
"Being born and raised in Minot, ND, it was no question that I would make my life here after college. The community and the people have time and time again made me proud to call Minot home. For these reasons, I am a local business owner and an active community member. While clients are our number one priority at 701 Realty, the business truly started out of a deeper desire to do good in my own backyard.
Like I mentioned, client satisfaction is paramount. Tackling the challenges that each transaction brings is something I truly enjoy. Seven years in the industry and hundreds of transactions later, I still share the same emotions my clients do once we've reached the closing table. A closing is more than just a transaction. It's the opportunity that comes with it for everyone involved. Opportunity for my client whether it's their first home, forever home, or new business venture. For 701 Realty, it is also an opportunity to give back. I've felt the generosity and support of this community and that is why with each closing, a percentage of commission is given back to a local charity.
I love what I do. And I love that doing it well gives me a platform to help build a community our kids will raise a family in. At 701 Realty, your home is here."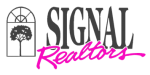 Business Description:
Find Your Dream Home with Signal Realty
The largest independent locally owned Real Estate Company in Minot, ND. We have been in business since 1963. Our sales staff has over 324 years combined experience in real estate transactions in the Minot & surrounding areas.
Signal has gained its position of prominence in the real estate field through a professional approach to the business of helping people find/buy/sell a home. Our salespeople are equal partners/owners in the company and therefore each realtor has a vested interest in your complete satisfaction. Signal is highly regarded in the real estate field & we are proud of our professional sales team.