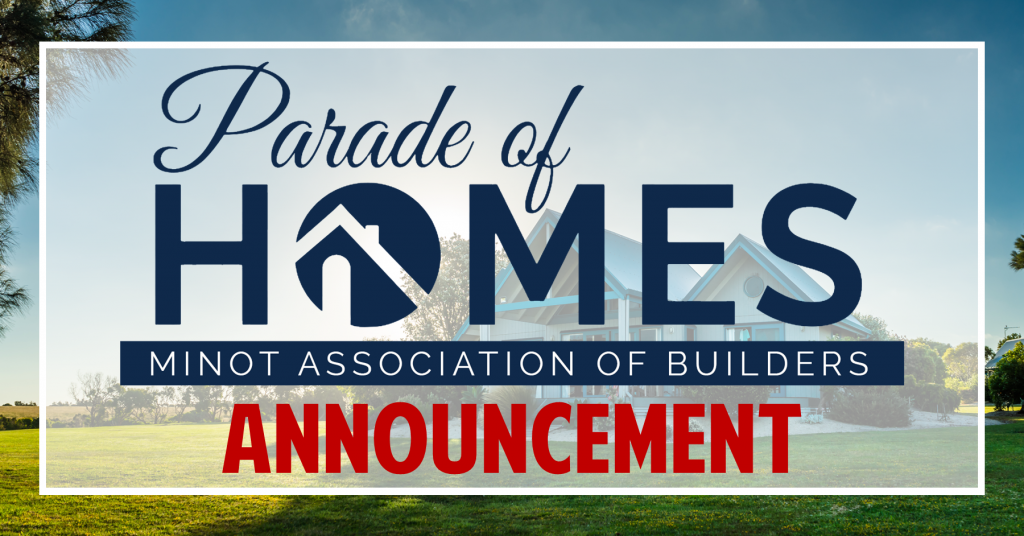 It is with great sadness that the Minot Association of Builders Board of Directors, along with the Parade of Homes Committee, has made the difficult decision to cancel the Parade of Homes for Fall 2020.
This is not a decision that has been taken lightly, as we were just as excited about the event as the potential participants and the community. If there is one thing that 2020 has taught us, it is that uncertainty is the only certainty in life. COVID-19 supply-chain issues and a strange building season have caused some technical issues for our builders, resulting in a shortage of homes for the Parade and we feel it is best to cancel the event.
Thank you for your interest, support and excitement towards the Parade of Homes. We hope to see this event return to the Magic City in the future!
To view the previous MAB Parade of Homes archives, click HERE.