Homes & Hops 2021
June 4 @ 6:00 PM

-

11:00 PM

CDT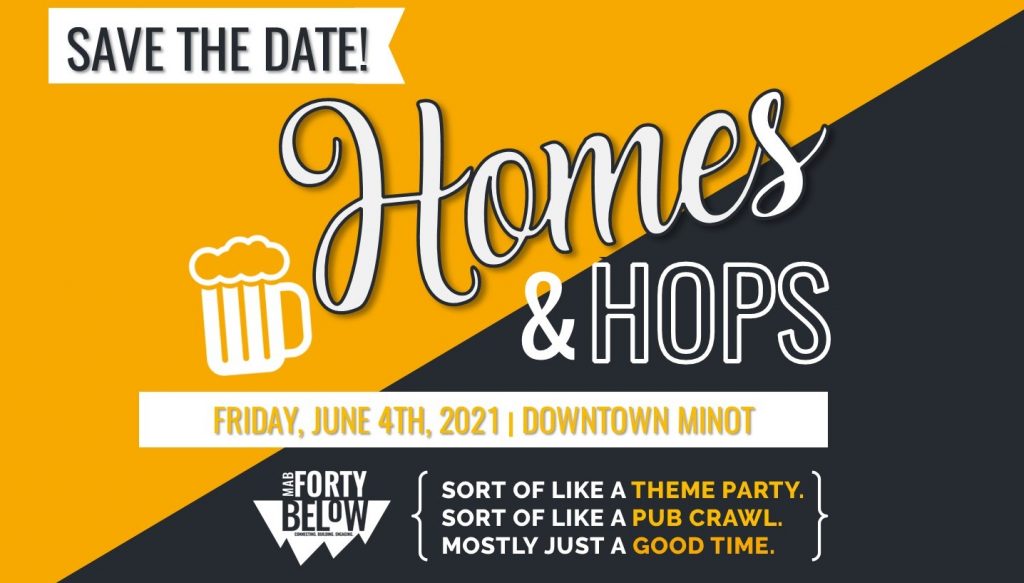 The third annual Homes & Hops downtown bar crawl is BACK!
Beer Lovers Unite!
We can't wait to see you at Homes & Hops on Friday, June 4th at 6 PM! We've made some small changes to the event this year that we think you'll love! Don't forget to dress like a construction worker or wear your brightest safety yellow shirt!
Here's the timeline for the evening:
6:00 PM | Check-in at The Spot and receive your Homes & Hops Mug, Punchlist, and some food before you proceed to the next stops! (Food is included with your registration fee)
6:15 PM | Bingo at The Spot!
6:30 PM | Leave The Spot if you're ready…and proceed to the rest of the bars on the route! Make sure to get your Punchlist checked off at each stop for a chance to win prizes at the end of the night. All bars will feature specialty drinks or discounts for Homes & Hops attendees to enjoy.
10:00 PM | Turn in your completed Punchlist at ANY bar on the Homes & Hops route by 10 PM and you will be entered to win prizes. Winners will be contacted on Monday, June 7th.
Please contact the Minot Association of Builders with any additional questions. You may email us at [email protected] or call us at 701-852-0496
VISIT THE FOLLOWING ESTABLISHMENTS ON THE HOMES & HOPS ROUTE :

DAD'S
ARNY'S 2.0
BLUE RIDER
 
 THE SPOT
SOURIS RIVER BREWING
EAST END 
 
THANK YOU TO OUR EVENT SPONSORS:
ONLINE REGISTRATION IS NOW CLOSED.
If you'd still like to join us, you may come to The Spot at 6pm, there is a $25 entry fee to join our event.
Call 852-0496 with any questions. Thanks!