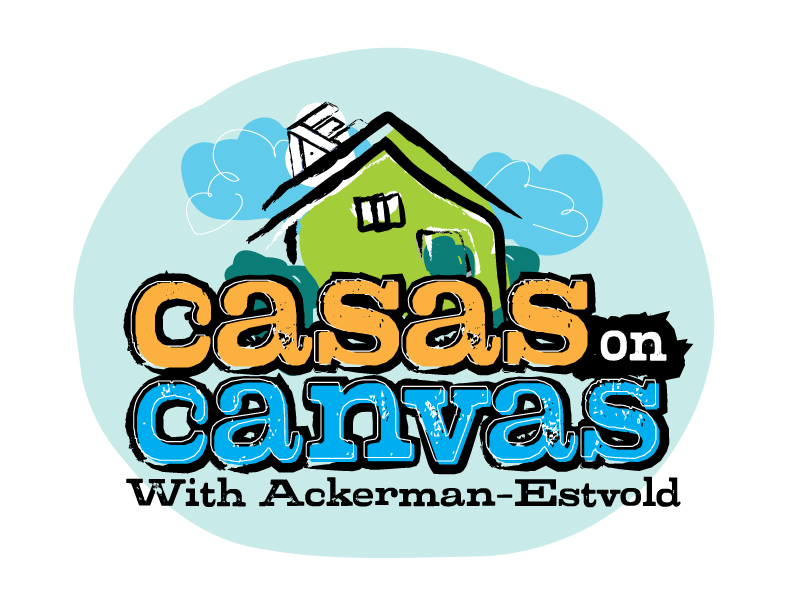 Join Ackerman-Estvold for a NEW competition at the 2022 Home & Garden Show!
Casas on Canvas will give your budding artist (ages 5-12!) the chance to paint their very own house and let their creativity shine!
The painting session will be held TWICE on Saturday, in between the Lego Competition at the Home & Garden Show on Saturday, March 5th with spots for 30 kids each session to paint the home of their dreams! Participants will be given 30 minutes to paint and let their imaginations run wild. Ackerman-Estvold will host the two painting sessions.
Age recommendation is for children aged 5 to 12 years.
————————————————
CASAS ON CANVAS SESSION TIMES
Saturday, March 5th – 11:30 AM to 12:00 PM
Saturday, March 5th – 12:30 PM to 1:00 PM
Casas on Canvas is free after the price of admission into the show. Participants will receive a free painting shirt and will be able to take home their creations.
If you would like a guaranteed spot in the session at your time of choice, we recommend pre-registering through the form below. Walk-up participants will be taken to fill the remaining spots at each session time.
————————————————
————————————————
ADVANCE REGISTRATION IS CLOSED.
PLEASE VISIT THE MAB INFO BOOTH AT THE HOME & GARDEN SHOW TO
PRE-REGISTER YOUR CHILD FOR THE PAINTING SESSIONS. THANK YOU!