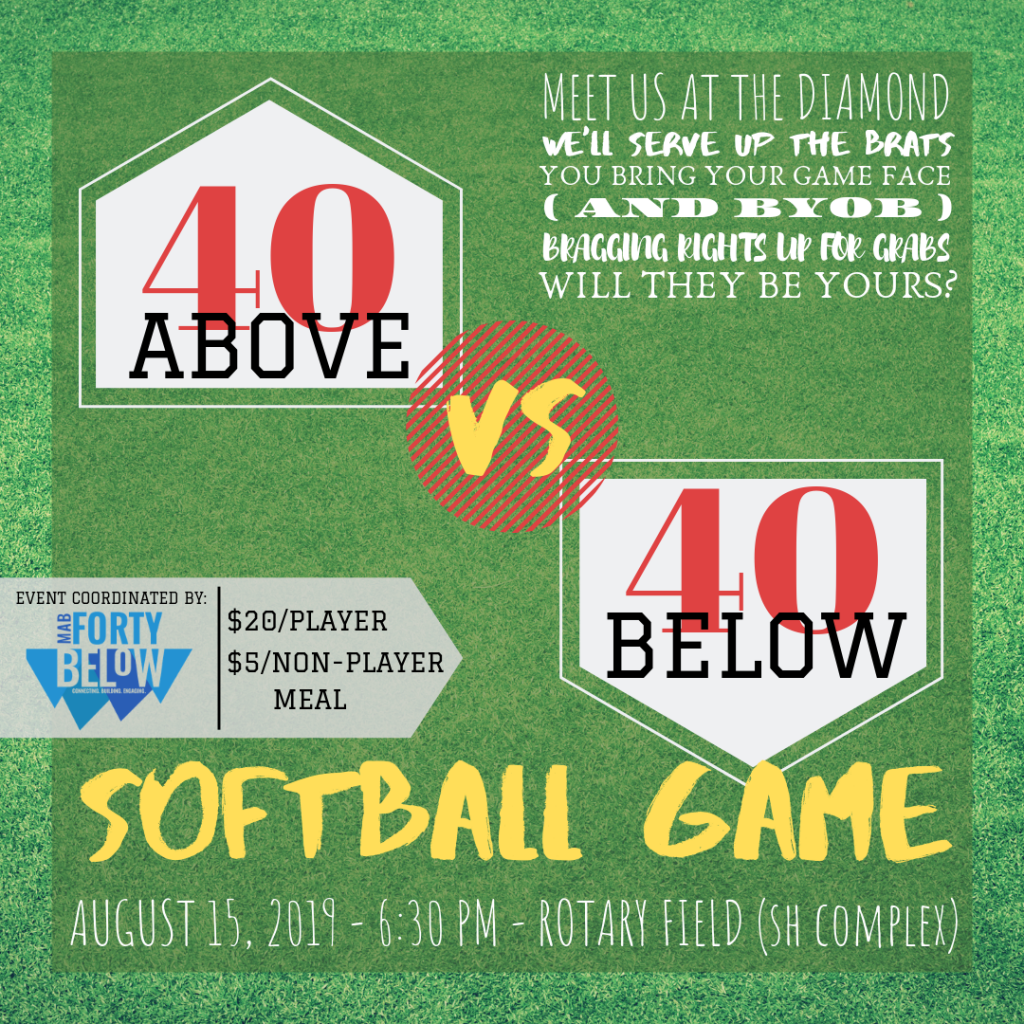 Join us on Thursday, August 15th for our first annual 40 Below vs. 40 Above Softball Game!
We will meet at the Rotary field at the South Hill Softball complex for dinner (MAB will provide brats/buns, chips and water) and a riveting game that will be a battle of the ages! Who will bring home the trophy??
The cost for players will be $20.00 (includes dinner) and we encourage you to invite friends, fans, and prospective MAB members to watch! Non-player meals can be purchased for $5.00.
Registration deadline is Tuesday, August 13, 2019.
**BYOB if you wish