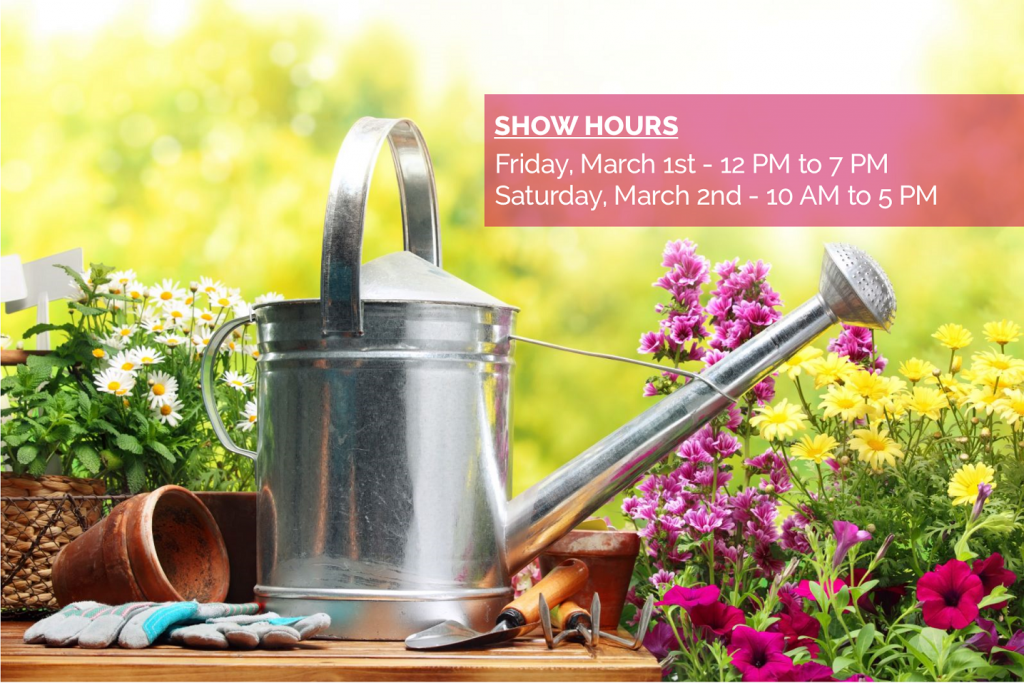 The MAB Home and Garden Show is the most popular home and garden event in western North Dakota. Whether you are building a new home, considering a kitchen remodel or installing your dream outdoor living space, the MAB Home and Garden Show is the ideal venue for inspiration with over a hundred exhibitors featuring landscape design, lawn and garden equipment, interior design, windows and window treatments, flooring, decking, outdoor living, home entertainment and automation, and much more.
The doors of the 2018 Home and Garden Show will be open on Friday, March 2nd from 12 PM to 7 PM and Saturday, March 3rd from 10 AM to 5 PM.
The Pub in the Park

The Pub in the Park presented by Lowe's Garden Center will welcome you into the Home and Garden Show. It's an indoor park that will feature landscaping, plants, flowers and even grass INSIDE the Magic Place room! Visit the Pub to rest your feet after a long day of planning your future!

Ready Builders Lego Competition 

Do you have a junior builder in your house? The Minot Association of Builders and Ready Builders are hosting the second annual Lego competition at the Home and Garden Show on March 3rd, 2087. Children ages 5-12 will compete in building houses out of Legos. Register your child HERE.

Belt Sander Races

Is your belt sander bad to the bone? We won't believe it unless we see it! Dress your sander up or bring it as is to compete against others! The fastest one wins!

Workshops with The Foundry

Join us Friday, March 2nd and Saturday, March 3rd for workshops with The Foundry!

Chalks and Smocks

Draw your dream home in chalk thanks to First International Bank & Trust! Saturday times will alternate with the Ready Builders Lego Competition to allow kids to participate in both activities! Kids ages 5-12 will be allowed 15 minutes to create their chalk dream home. Homes will be judged on creativity and appearance. Free for children meeting the age requirements. Chalk and smocks will be provided to each child participating in the contest to take home! Register your child HERE.

Exhibitors

Featuring experts in all things home and garden from interior design to outdoor living to windows, gutters, pools and spas, the MAB Home and Garden Show is the ideal venue to window shop for the ideal partner for your next home project.

Click here for a list of Exhibitors. – COMING SOON

Silver Springs Garden Art

Stop by the Silver Springs Garden Art booth and experience garden art! Kids of all ages are invited to brighten up their home by painting their own flower pot all day long on March 2nd–3rd!

 
Your Cave. Your Rules.
MAB Man Cave.

The man cave is a term that every man knows. It's his home within a home. Visit MAB's very own man cave created by I. Keating for a chance to unwind at the Home and Garden Show.

Where's Norm?
Join the quest to find our gnome! 

Norm is traveling the Home and Garden Show and blending in with the crowds! When you find him, take a picture and then visit the MAB booth to claim your prize!

 
 Hard Hats and Hammers

The first 500 kids into the Home and Garden Show will receive a hard hat and hammer thanks to Future Builders!
We have a few more surprises that we haven't announced yet! Stay tuned for updates!