Alyx Pederson – Brokers 12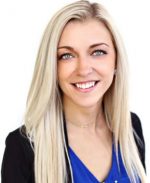 Business Name:
Alyx Pederson – Brokers 12
Business Description:
I have been a licensed realtor since 2015. I am proud to call the Magic City my hometown and all my life. I offer valuable insight regarding our community for those new to the Minot area, as well as those who have long called Minot home. I have chosen real estate as my full-time career because I feel it gives me the opportunity to use my knowledge and skills to assist others in the home buying and selling process. I know my experience will benefit my clients in the real estate industry as I will go above and beyond to make your home buying and selling transaction smooth and stress-free. I look forward to working with you and I am truly motivated to get any job done, big or small! Don't just take my word for it, give me a call today!